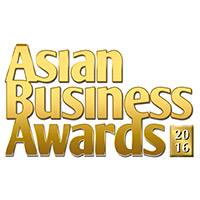 The Asian Business Awards Midlands returns to the region for the 5th year, to celebrate the continued success and achievements of local Asian businesses. The night will bring together some of the Midlands' most recognised business leaders, entrepreneurs and local dignitaries at the world famous Edgbaston cricket ground on Friday 7th April. The awards will once again see the launch of the annual Asian Rich List – Midlands, a regional edition of the UK's definitive compilation profiling the wealthiest Asians in the country.
The Asian Business Awards Midlands 2017, an event managed by Asian Media & Marketing Group (AMG) will be another landmark gala event, attended by the industry's highest achievers, along with a host of local celebrities and dignitaries. The event will mark the release of this year's Asian Rich List – Midlands, a publication which remains the definitive guide to Asian success, wealth and entrepreneurial spirit from the vast British Asian business community in the region. The event will be hosted by BBC Asian Network presenter Noreen Khan.
Speaking ahead of the event, Kalpesh Solanki, Group Managing Editor of AMG, said: "The Asian Business Awards Midlands is a key event for us, reflecting the incredible diverse business talent in a region which is home to a thriving British Asian community. The awards will celebrate some innovative and forward thinking Asian businessmen and women in areas such as healthcare, food and drink and entrepreneurship. We look forward to celebrating the success of our winners on another fantastic evening."
Shailesh Solanki, Editor, Asian Rich List adds: "The Asian Rich List Midlands will once again be a powerful compilation of the region's most successful business leaders and we are delighted to be able to launch the publication at the Asian Business Awards Midlands, taking place at Edgbaston this year. The Asian Rich List will reveal this year's movers and shakers amongst the Asian business community in the Midlands."
This year's Asian Business Awards is in association with Investec Private Banking. Speaking of the new partnership, Sherelle Singh, Private Banker, Birmingham said: "We're proud to support the Asian Business Awards, celebrating the fantastic achievements of this community of entrepreneurs. The commitment shown by each of the nominees to challenging convention and continually innovating echoes the partnerships we seek to build with our clients.  We are particularly honoured to sponsor the Asian Business Woman of the Year Award as we strive to highlight the breadth and diversity of female achievement and their contribution to the UK economy."
Guests attending this year's Asian Business Awards Midlands include Dame Asha Khemka, Amanda Solloway MP, Adrian Bailey MP, Wasim Khan MBE, and Rt Hon Gisela Stuart MP.