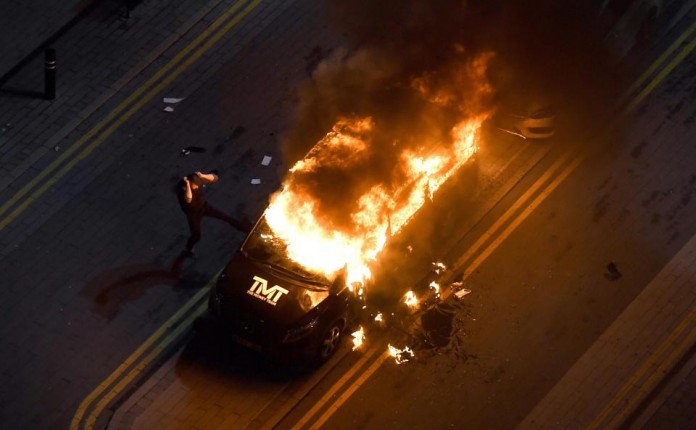 Floyd Mayweather's luxury team bus was set alight in the early hours of Sunday morning on Broad Street. It is believed that the bus, used by Mayweather and his entourage known as 'The Money Team,' was torched by an arsonist.
Mayweather, the former boxing champion and now retired, had been at the ICC in Birmingham over the weekend as he continues his Undefeated tour of the UK to meet and greet his fans.
Multiple witnesses recorded the fiery carnage, with hundreds on social media denouncing the attack. Broad Street is known for its brawls and disorderly behaviour on the weekends as it home to some of the Midlands most popular clubs. Numerous clubs have been closed down in the past year due to violence, drugs, knives and guns.
This most recent act of violence is not expected to mar Mayweather's tour, though it has left many of his Birmingham fans angry and others calling for better treatment of celebrities visiting the second city.