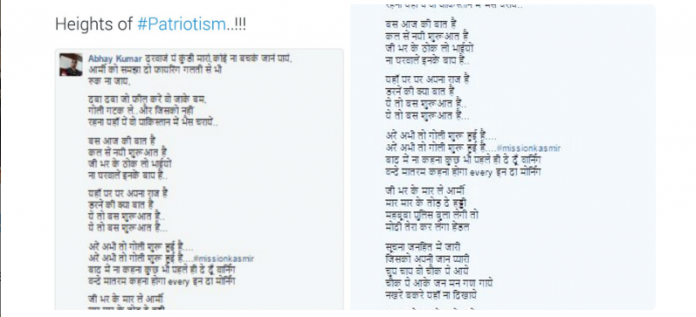 The official twitter handle for Digital India, a government initiative for a digitally empowered society, tweeted a poem that encourages soldiers to fire upon Kashmiris unless they sing the national anthem in the city square. The tweet labelled the poem "Heights of #Patriotism."

The tweet received fierce backlash, prompting a quick deletion, but not before retweeted by dozens of people. One of these was Aam Aadmi Party's Senior Leader Ankit Lal who posted a screenshot of the poem and wrote: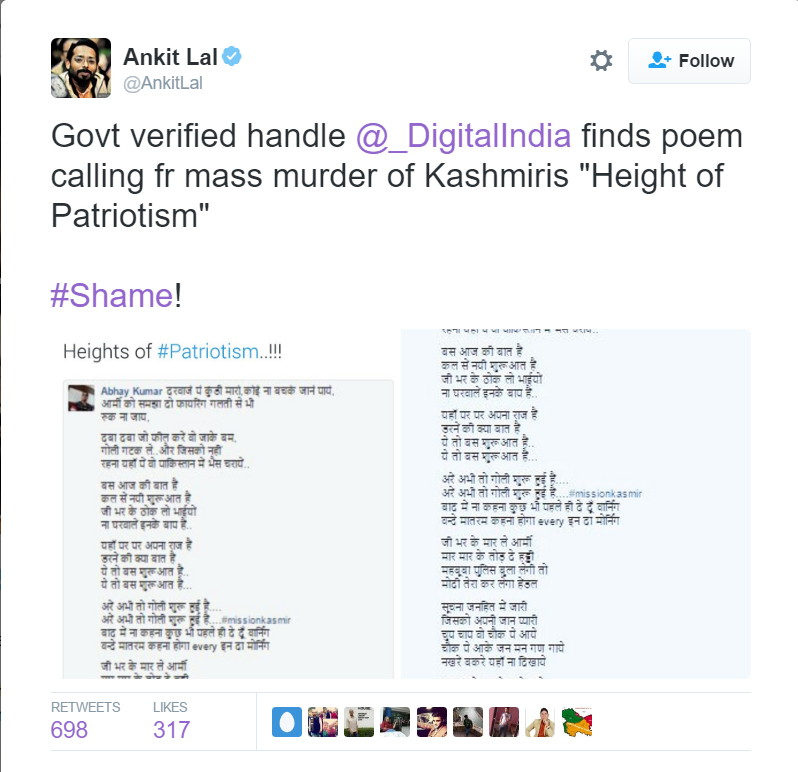 CEO of National e-Governance Division runs Digital India, S Radha Chauhan, said the Twitter account was managed by an employee of organisation Trivone. The employee mistook the Digital India account for his own and has since apologised and been suspended.
Ravi Shankar Prasad, the Minister for Electronics and Information Technology Minister, said:
"The contents of the tweet don't represent the views of the IT ministry, Digital India or the government of India. I regret the tweet."