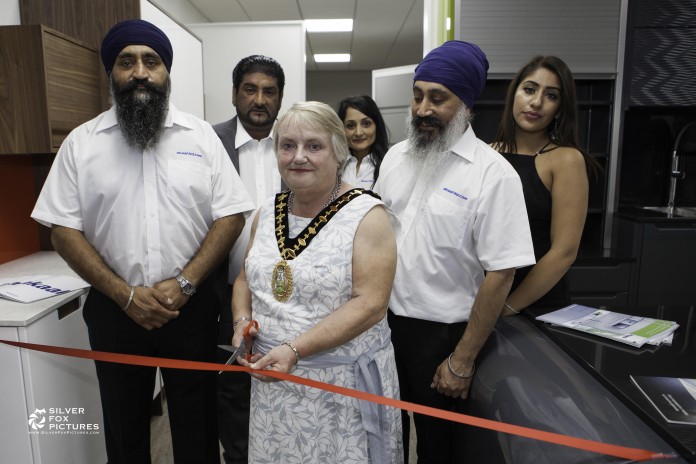 The firm hosted a VIP evening with the Lord Mayor, Councillor Julie Webb to showcase their range of superior craftsmanship and materials to create stunning beautiful kitchens, beds rooms, bath rooms, door sets and staircase to name a few.
Established in May 2013 in East London, as a full service company in construction, carpentry and joinery.
The company directors and managers have over 65 years' experience, combined, in the industry of carpentry, joinery and  project management.
Akaal ltd undertakes new build or refurbishment of existing buildings in the Commercial, Residential, Industrial, Civil and Retail sectors. Proving  in-house expertise and specialising  in the manufacturing customised and bespoke Kitchens, Bedrooms, Bathrooms, Door sets and Living space furniture to the consumer and contract market.
Mr H Batchu Managing Director commented:
'Visiting is an absolute must for anyone interested involved with self builds. Our Oldbury showroom gives customers the opportunity to view products with knowledge and helpful support.  Akaal Ltd is in the business making outstanding products'.
The company  recently announced 8 new jobs this year, and announced plans to grow its workforce  by 2017 with skilled  administration, sales, office manager, CAD designers, IT operators , CNC operators, machine operators, sprayers & finishers, external fitters.
Staff training plays a major Part in Akaal Ltd expansion plan as all  staff have been on specialist training courses.