Asian Elephants are threatened with extinction and tourism; Religious festivities and temples are fueling their downfall
Jameela Freitas reports in time for World Elephant Day 12 August 2016
The magnificent elephants are revered in Asian culture and seen as the embodiment of Lord Ganesha himself. Yet right now in the name of religious festivities that also serve as lucrative tourist attractions, elephants are separated from their families, beaten, shackled and enslaved in order to tame and control this powerful, intelligent animal.
Director Sangita Iyer created the documentary film God in Shackles as an expose of the dark side of treatment of elephants for festivals and temples in Kerala, South India. It reveals the pain and torture the elephants go through under the guise of culture and festivities that generate money from unwitting tourists.
Elephants should live as long as 70 years but in captivity they often die much earlier, either from cruelty or exhaustion. Figures obtained from the International Union for the Conservation of Nature (IUCN) reveal the numbers of elephants left in Asia is estimated to be a mere 40,000.
The majority of the Asian elephant population remaining today is situated in India and Sri Lanka at around 30,000 and the rest scattered across other Asian countries such as Thailand and Cambodia.
It's a huge decline from the one million Asian elephants that lived in the beginning of the 20th century. Furthermore, their numbers have decreased by 50 percent in the last 60 years alone. This trend forewarns that Asian elephants are at risk of extinction within our lifetime.
Destruction of natural habitat and ivory poaching play a part in the demise of the Asian elephant. But the public may not realise that the elephant tourism industry plays a huge part in causing ill health, a decline in breeding and early preventable deaths. The unnatural, brutal captivity and unfettered, unregulated commercial exploitation of elephants is Asia's dark secret.
CEO of the charity Save the Asian Elephants (STAE) Duncan McNair explains how elephants are captured and put through a brutal 'training' process called 'pajan' to break elephants' spirits to facilitate their use in tourism, festivals and temples:
"Baby elephants are snatched from their mothers and thrown into isolation at 'training' camps. Horrific torture ensues to break their wild spirits by subduing them using pain and fear and sometimes they are beaten to death."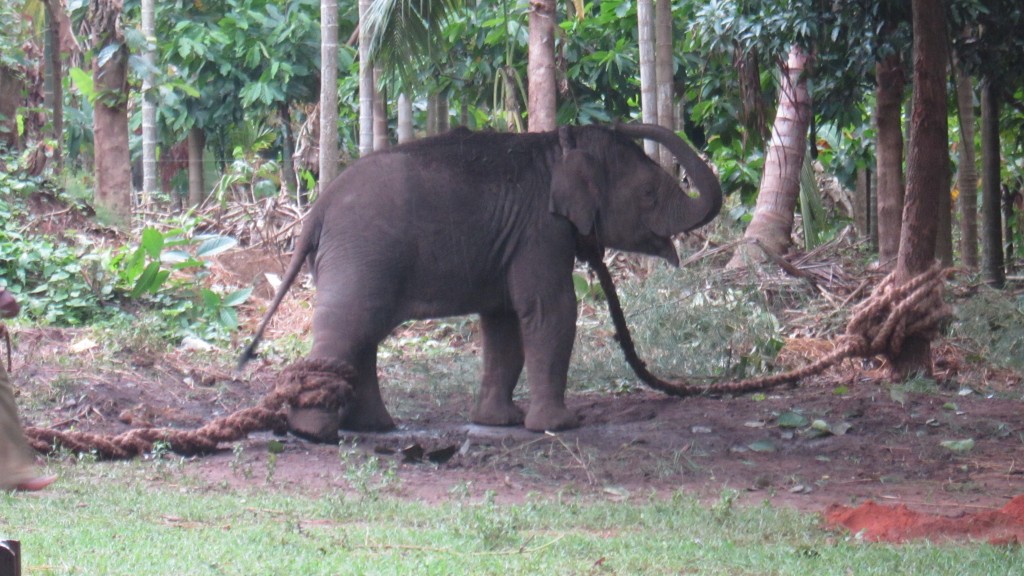 McNair describes the heartbreaking pajan in further graphic detail: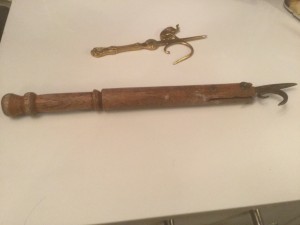 "Caged in a small wooden enclosure for months on end, an elephant will be tied with ropes and chains. It's beaten and stabbed with bullhooks by elephant handlers until it's entirely passive and obedient. A 'bullhook' is a wooden pole with an iron spike that rips and wounds the elephant's tough skin until it bleeds or chunks of flesh are ripped from its body, eyes gouged out, ears ripped and legs maimed."
STAE engages with policymakers in the UK, EU and Asia to bring an end to this cruelty and wants to see elephants introduced back to the wild. While there is a market for keeping and riding elephants, they want to ensure the captive elephants' health is protected.
McNair emphasises that he has great respect and admiration for Hinduism. Thus, he views the abuse and neglect on the temple grounds as a repudiation of Hinduism's core beliefs.
He visited the Guruvayoor Temple, Kerala, India in 2014 and 2015, where he heard reports elephants have been beaten to death. Describing what he witnessed:
"Elephants are shackled to trees, looking weak or showing the signs of mental disturbance. Some had an injured rear leg and were standing on three legs. Some were blind in one eye."
In 2015, McNair also visited an elephant site used to prepare elephants for commercial use. The camp is in a forest near Mysore in Karnataka, India.
McNair recalls one encounter that haunts him:
"A baby elephant approached, greeting me with its trunk outstretched. A mahout took a rod and hit him hard on the head making a sharp cracking noise. It jumped back in pain; tears streaming down its face."
Determined to end what could be decades of abuse and neglect for this baby elephant and many others, STAE has created actions on its website, including signing their petition and writing to Government representatives of the UK and India. The charity also proposes a change to the law so UK advertising of elephant tourism without proper standards is banned. Last but not least, the charity pleads with people not to visit  elephant tourist attractions, unless they are genuine sanctuaries that respect and protect Asia's remaining elephants.
Find out more about STAE and how you can take action to help Asian elephants on www.stae.org